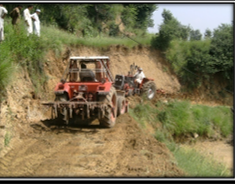 The 2010 Pakistan Floods affected 20 million people, destroying homes, land and livelihoods leaving much of the affected population vulnerable to disease and malnutrition, causing a death toll of almost 2000.  The H.E.A.T Foundation provided food, clothing and financial aid to the residents of Akora Khattak and across the Nowshera district.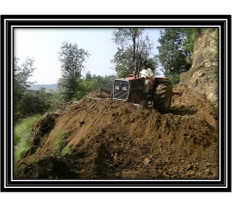 Our charity also helped in the redevelopment of infrastructure in Nowshera; building a bridge in an affected town and constructing a main road to allow inhabitants easier access to the city.
HEAT helped build ''Kacha'' Road which was destroyed during the flood, it was difficult for the inhabitants to come to the city.