A more "hands on" approach to learning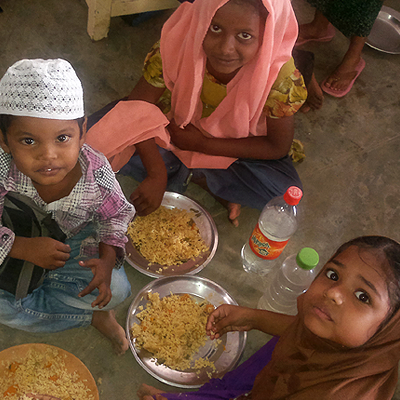 The H.E.A.T. Foundation also sponsor a school in Manshera, Pakistan. As a result of the generous donators of H.E.A.T. we have been able to provide teaching equipment, chemistry sets, computers and more.
This equipment will make a real difference to the education of the children attending the school and it will enable them to benefit from a more "hands on" approach to learning. Furthermore, H.E.A.T. has contributed to the education of parents in the region – evening classes where parents are able to learn alongside their children have now been introduced.
In 2011 H.E.A.T. introduced a book distribution programme which provides boys and girls in Manshera with uniforms and books. H.E.A.T. are committed to equip as many children as possible with all the tools necessary to receive a basic education. This programme has been very successful and has encouraged more and more parents to send their children to school.
To educate the children who have no choice but to work during the day the school in Pakistan has set up evening classes. Since 2011 these classes have taught children and parents in the surrounding villages how to read, write and understand Mathematics.