A more "hands on" approach to learning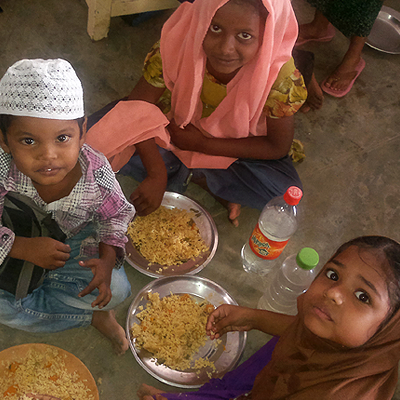 Umar Shariff visited Pakistan in 2006 following the previous year's earthquake, which devastated northern areas of Pakistan and Kashmir. After seeing first-hand the destructive impact it had in the city of Mansehra, it was agreed that the H.E.A.T Foundation needed to provide aid to the children in this region through helping students at a local school.
The H.E.A.T Foundation has since supported students at the Spring Public School in Mansehra and currently supports more than 100 students, paying for their school fees along with books, uniform and other essential equipment. The H.E.A.T Foundation also financially assisted the rebuild of the Spring Public School, and the improvement of its facilities after it was severely damaged by the earthquake.
The H.E.A.T Foundation also funds an evening centre which accommodates close to 120 children, who have no choice but to work during normal school hours, giving them a basic education so that they can be taught to read and write. This centre is also open to the parents of these working children, so they too are afforded an opportunity to learn these vital skills. The charity has also assisted with the purchase of nearby land with a view to building a school in the future. All the work in the Mansehra region is core to the charity's mission statement of providing Health, Education and Training to children living in poverty.