A football tournament was organised as a fundraising event for H.E.A.T by a supporter named Valli Mohamed.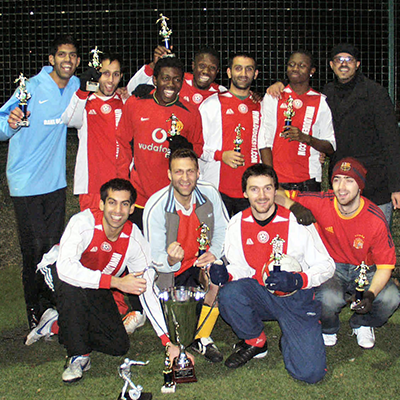 The Jeff Khan football trophy has been awarded to the Dudeks-11 team, after winning an exciting game against rivals the D Spot FC. Both teams played a superb and very fast paced game, with the Dudeks-11 dominating the first half. The D Spot FC measured up to the task on the second half and even after extra time it looked like they would just pull a rabbit out of the hat, but it was not to be and The game was finally decided on penalties.
The Dudeks-11 won the trophy with a final score 4 – 3.
The match took place at the Astro1 Middlesex Stadium, Ruislip, west London. The HEAT foundation trustees wish to extend their gratitude to the competing teams, their supporters and to ther public in general for their support and generous contributions. A very warm and special thank you goes to Valli Mohamed who organized the football events and to the Astro1 Middlesex Stadium for their continued support and allowing the use of their facilities.