A trip to Vaniyambadi in the Tamil Nadu region of South India provided the catalyst for Umar Shariff to found the H.E.A.T. Foundation in 2005. During this trip, Umar witnessed children enduring extreme poverty with little access to basic provisions like healthcare and education and he vowed to make a difference.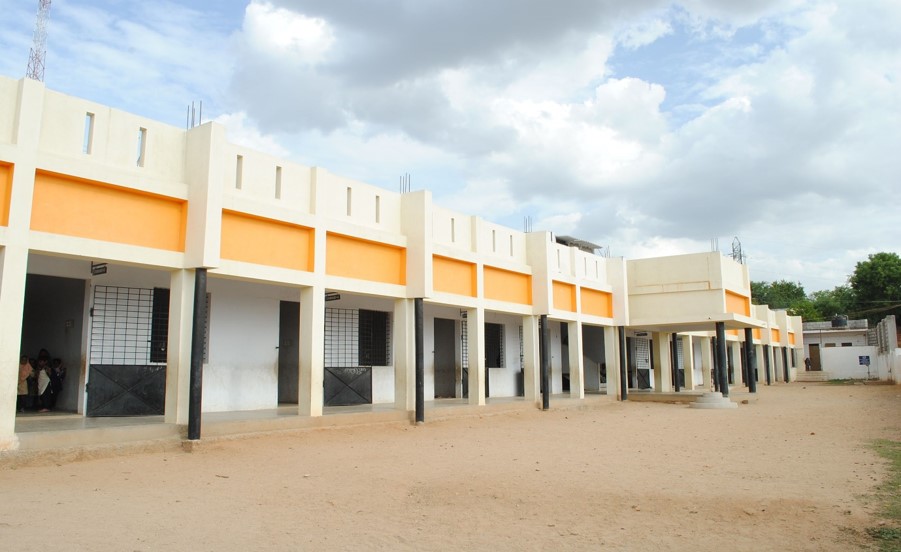 NM School, Vaniyambadi
Taking three years to construct, the NM School in Vaniyambadi boasts 13 classrooms, including a computer room and accommodates up to 550 students. Providing books, uniforms, inclusive meals, and healthcare essentials, including regular eye examinations and dental checks, the H.E.A.T. Foundation equips its pupils with every necessity for successful learning.
Offering the children of Vaniyambadi the prospect of a brighter future, studying in classrooms instead of joining the local labour force, NM School is the flagship of the H.E.A.T. Foundation and at the forefront of its endeavours to transform the lives of children living in poverty.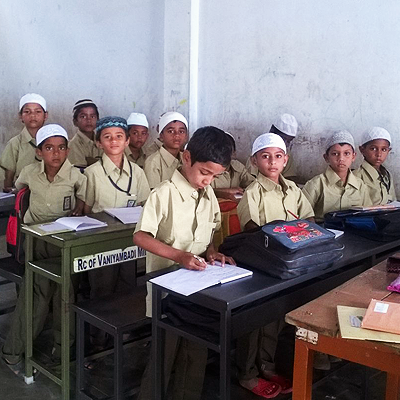 Phase One: The Hard Work Begins
H.E.A.T. partnered with HIRA, a local charity in Vaniyambadi, to begin the construction which would school up to 300 children once complete. During this phase local merchants and builders were given the much needed opportunity of employment and many children were ready to sign up.
By November 2010 the main structure of the building was completed and the project was in full swing to become fully operational for the start of the new school year in 2011.
By late 2011 Phase One of the project was complete and as a thank you for all the donations and continued support from the H.E.A.T. Foundation HIRA invited Umar Shariff to be the guest of honour at the official opening of the school. Umar had the opportunity to experience first-hand the difficulties local children face and how the contributions from the H.E.A.T. Foundation were making such a difference to the children's lives.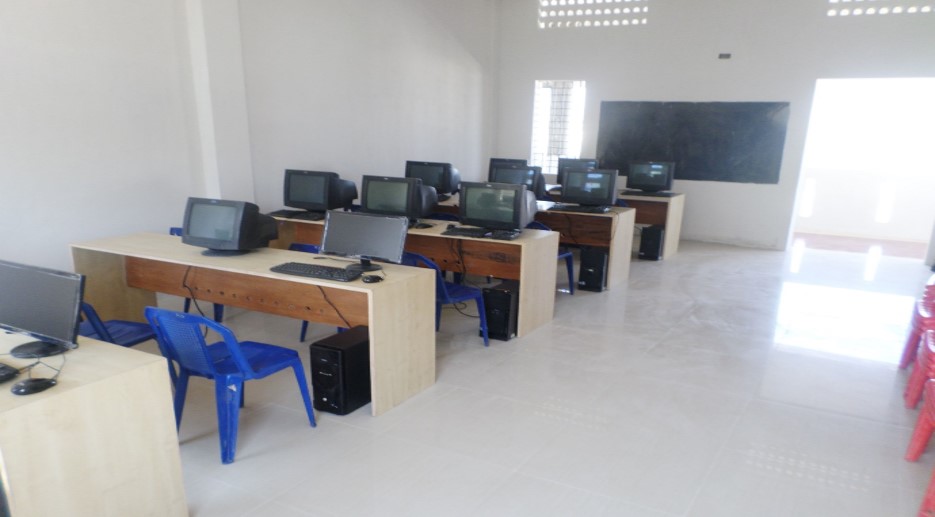 Phase Two: An Invitation to India
Phase Two was the completion of the upper right wing to add more classrooms which included a computer room.
In March 2014 Umar Shariff and other local dignitaries and donors were invited for the opening. Umar was proud to see the school computer room which would give the children skills they would need in today's digital world.
India School Construction Gallery: